It was a wild and crazy week for me and I'm glad it's over! (And that it's rainy here in Texas!) Even though my creative juices have been nil this week I did manage to create a few math items to use next week. Click on the pictures to download and head over to my blog to find an additional fact family freebie!
And a frosty math sheet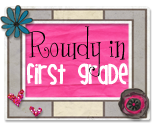 Have a great weekend!
Jennifer